How the Closure of Rappler in the Philippines Affects the Media Landscape in the SEA
Recently, the world of mass media and social media in the Philippines was set abuzz when the news of the closure of the online news site, Rappler, broke out. Many supporters of the government found the ruling of the Philippine corporate regulator, the Securities and Exchange Commission (SEC), a right decision, while those critical of the President perceived it as a curtailment of press freedom.
For Rappler and its supporters, this ruling means a blow to press freedom. Some senators and celebrities even expressed their support for the media outlet, and described SEC's decision as "pure harassment" and "Marcosian" as said by a Philippine Senator. While at first glance that may seem like the most appropriate way to describe it, but when we look at the facts, is that really the case?
What is Rappler?
For starters, it's important to identify what Rappler is since the nature of their business played a major factor in the current ruling against them. Rappler, according to their website is a social news network, made up of veteran journalists trained in broadcast, print and web disciplines working with young, idealistic digital natives eager to report and find solutions to problems. They have a massive reach and influence, not just in the Philippine landscape but also overseas, as their news is often relied upon by foreign media. Because of that, they are considered as mass media. In addition, Rappler strongly associated itself with the mainstream media when a debate ignited on which type of accreditation that their press group will get in Malacanang Press Corp.
Quick facts on Rappler's Violations
According to the SEC's ruling, Rappler has violated the following:
Article 16, Section 11 of the Philippine Constitution
"The ownership and management of mass media shall be limited to citizens of the Philippines, or to corporations, cooperatives or associations, wholly-owned and managed by such citizens."
How?
SEC's conclusion on Rappler's ownership if solely based on the Philippine Depositary Receipts (PDRs) inevitably sound prejudicial. However, SEC 's Rule 3.1.8.2 of the 2015 Implementing Rules and Regulation Code also states that "controls exists whenever one entity has the power to govern the financial and operating policies of another entity under a statute or agreement." It explicitly implies that whether the control is only limited to financial or extends until the entity's operation, it would still be considered under this category as true. Apparently, the law is clear in this area.
Foreign Investment Negative List of RA No. 7042 listed "mass media" as number one on this list.
"Rappler cannot even change the principal office address, the date of meetings–those are operational policies of the corporation, which means the PDR-holders exercise right of ownership."
As media media, Rappler is given absolute freedom to publish anything, as stated in the Article 3, Section 5 of the Philippine Constitution. However, there are certain restrictions that these news companies should adhere to. Based on SEC's ruling,Rappler violated the Constitution when it allowed foreign firms like the Omidyar Network and North Base Media to exercise control and power over Rappler.
Who are these Foreign Firms?
While it's clear that any foreign investors are prohibited from owning anything above 0% in any mass media business or corporation in the Philippines, the track record of Rappler's investors makes it more interesting and intriguing.
Omidyar Network (ON) is founded by eBay billionaire, Pierre Omidyar, who had a history of co-funding Ukraine revolution groups with US government, while the North Base Media (NBM) is a US media company. According to this famous Filipino blogger, both firms have links to George Soros, a Hungarian-American billionaire. George Soros is infamous for funding several revolutions in countries like Serbia and Egypt. While SEC's decision isn't based on this premise, it is interesting to note that the two investors of Rappler are associated with a destabilizer.
What Led to the SEC's Decision?
According to SEC, Rappler committed a violation by granting the Omidyar Network a certain amount of control through some conditions in the firm's provision of Philippine Depositary Receipts (PDRs). PDRs are fund infusions of a foreign firm, so its local branch can continue its operations. The Philippine government is amenable to the issuance of PDRs, as they are not evidence of ownership of a corporation. However, in the case of Rappler, they have allowed the Omidyar Network to secure the approval of at least 2/3 of all issued PDRs. The SEC interpreted this move by ON as wanting to have "some degree of control over Rappler's corporate policy", which then violates the restrictions on Article 16, Section 11 of the Philippine Constitution.
Who are involved in the ruling of Rappler's license to operate?
Out of the 4 commissioners who signed the ruling, 3 of those are appointees of the former president, Benigno Aquino III (who is a staunch opposition member). Putting that into perspective, Duterte's influence on SEC is only 1/4 of the overall consensus even if (let's say) he intervened.
Check and balance
Is this an attack on press freedom? Let's lay down the sentiments of both sides and weigh if SEC's ruling is one.
It's an attack on press freedom because…
It's a regulation that will shut down the platform of a group of journalists from operating. Rappler as a media outfit will be unable to create news and other journalistic pieces because of this.
It fits Rappler's stance against the current administration. Being a staunch critic of Duterte, it's inevitable to think that the government is out to suppress Rappler from further pushing their agenda in mass media.
It's not an attack on press freedom because…
Their license to operate is currently questionable, making the platform where press freedom is practiced as illegitimate.
They are given an opportunity to appeal to the court and to even challenge the resolution.
SEC's ruling does not regulate how Rappler or any other news outfits report and write their news, even against the government.
The ruling is a matter of imposing an actual law of the Philippine Constitution.
No journalist will go to jail or is coerced to stop.
In the past two years, other prominent businesses in different sectors were also sanctioned for violating the law. In fact, they're bigger corporations like Philippine Airlines (tax evasion), Inquirer (government property dispute), Mighty Corporation, and Grab and Uber (license to operate). This tells us that it isn't an isolated case.
To date, despite the prominence of Duterte's critics in the mainstream media, not one journalist has been put behind bars for speaking out.
According to Ed Francisco, president of BDO Capital and former co-chairman of the Capital Markets Development Council: "Rappler had the option to refile the PDRs to address the regulator's concern. They can also just redeem it and issue again new PDRs but this way, they can be fully compliant and therefore there should not be an issue."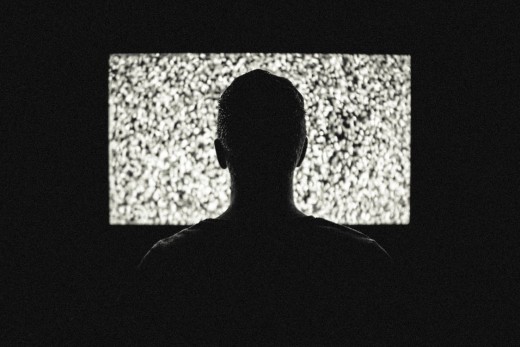 Preservation of Press Freedom
Much has been said about press freedom, but none has been said about its preservation and the laws that govern it. By definition, preservation means keeping something as it is. Meanwhile, Press Freedom is the freedom of communication and expression through various mediums, such as electronic media and published materials.
Press Freedom is a universal concept and has the same standards, scope, and boundaries anywhere regardless of the nation where it exists. And, its preservation is sought through constitutional or legal protection, which implies that it's still subjected to comply with the law where it is practiced.
Does It Affect the Media Landscape of the SEA?
In a nutshell, the issue is about the legitimacy of Rappler's license to operate, not their journalism. However, with Rappler's reach and influence on foreign news agencies, their protest will definitely spark an outrage and overshadow the facts behind SEC's ruling on how they violated the constitution.
For the past 2 years, that has been the struggle of the Philippines – balancing its image in the international press.
The media landscape of Philippines' neighboring countries has seen worst days in press freedom which will make Rappler's conflict look like child's play. In Brunei, for instance, journalists are required to practice self-censorship since the government punishes those who are critical of the Sultanate. The closure of Rappler is not going to change the media landscape in the SEA because, to begin with, other nations in it (other than the Philippines) have more rigorous provisions in their media outfits. It's even surprising how press freedom in the Philippines remain unfazed all this time despite how neighboring (and more powerful) nations regulate their fourth estate.
While journalists in other nations are getting arrested for simply having opposing views and speaking out against their government leaders, Philippine media, on the other hand, can throw the filthiest mud at government officials until their 3rd or 4th-degree relatives but still get away with it. To date, there have been zero casualties in this "curtailment" of press freedom.