In a significant move aimed at safeguarding the rights of overseas Filipino workers (OFWs) and curbing the activities of unscrupulous recruitment firms, the House of Representatives has passed a bill on its third and final reading. The approved legislation, House Bill (HB) No. 7718, redefines illegal recruitment by a syndicate and introduces provisions to combat this issue effectively.
The bill, which received unanimous support from 260 lawmakers during the session on Monday, seeks to amend the Labor Code and Migrant Workers and Overseas Filipinos Act. It proposes that illegal recruitment by a syndicate should be defined as an act carried out by two or more persons who are non-licensees or non-holders of authority. Previously, the law required three or more individuals to be involved for the offense to be classified as illegal recruitment by a syndicate.
By reducing the minimum number of offenders to two, the bill aims to address the challenges faced in prosecuting cases of illegal recruitment by syndicates. House Speaker Ferdinand Martin Romualdez emphasized that this legislation serves as an additional layer of protection for hardworking OFWs and a deterrent to illegal recruitment activities, providing justice to those who have been victimized.
The proposed bill also includes a provision to consider illegal recruitment as economic sabotage under the migrant workers' law. This recognition underscores the severity of the offense and strengthens the legal framework for combating illegal recruitment activities.
.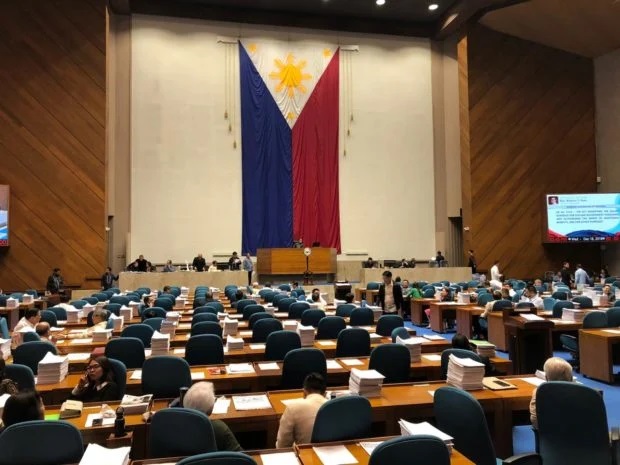 Illegal recruitment practices have been a persistent concern, as some OFWs end up in exploitative situations or become victims of human trafficking. It is not uncommon for workers to find themselves engaged in jobs that differ significantly from what was initially promised in their contracts.
Recently, Senator Risa Hontiveros highlighted inconsistencies in the contracts signed by OFWs in the Philippines and the work they were assigned in Taiwan. This revelation prompted her to call for attention from the Department of Migrant Workers (DMW) and the Overseas Workers Welfare Administration (OWWA). Such instances underscore the urgent need for comprehensive measures to protect OFWs from deceptive recruitment practices and ensure their rights and well-being are safeguarded.
The passage of HB No. 7718 represents a positive step forward in combating illegal recruitment by syndicates and reinforcing the legal framework for the protection of OFWs. With the revised definition and provisions in place, the government aims to enhance the effectiveness of prosecutions against non-licensees or non-holders of authority engaged in illegal recruitment activities. By strengthening the deterrence and punishment for syndicates involved in such practices, the bill aims to create a safer environment for OFWs pursuing employment opportunities abroad.
The approval of this bill demonstrates the commitment of the Philippine government to prioritize the welfare of its citizens working overseas and address the challenges posed by illegal recruitment. It is a significant milestone in the ongoing efforts to safeguard the rights and well-being of OFWs, ensuring that they can pursue their careers abroad without falling prey to unscrupulous recruiters. It also highlights the government's willingness to take strong action against those who exploit and endanger OFWs