In a thrilling friendly match held at Rizal Memorial Stadium on Thursday, the Philippine Azkals, under the guidance of coach Michael Weiss, secured a 1-0 victory against Nepal. Jarvey Gayoso's goal in the 49th minute proved to be the decisive moment of the game, while goalkeeper Patrick Deyto made several crucial saves to preserve the clean sheet.
The match marked Weiss' return as the coach of the national squad, having previously led the team from 2011 to 2013. A modest crowd of under 3,300 spectators, all seated at the grandstand, gathered to witness the Azkals' first game under Weiss' new tenure. Expressing his delight at the win, Weiss acknowledged the team's performance but also highlighted the potential for improvement in their upcoming matches.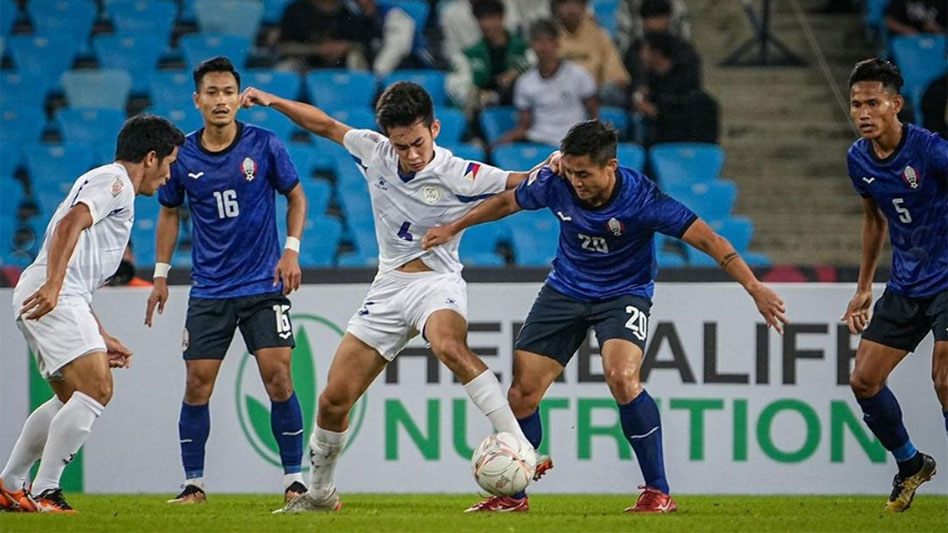 Looking ahead, the Azkals are set to face Chinese-Taipei at Rizal Memorial Stadium on Monday, continuing their international campaign for the month. The team aims to build on their recent success and further showcase their capabilities under Weiss' guidance.
Gayoso emerged as a key player in the match, coming on as a substitute for Patrick Reichelt, who had to be withdrawn due to a forehead injury. It was Gayoso who found the back of the net in the 49th minute from a corner kick, capitalizing on a goalmouth scramble involving Nepali players, including goalkeeper Kiran Limbu.
Patrick Deyto's exceptional performance in goal earned him the Man of the Match award. Deyto stepped up as the custodian in the absence of veteran Neil Etheridge, who was not included in Weiss' active squad and instead took on the role of a color commentator on television. Deyto's crucial saves ensured that Nepal was unable to find an equalizer, securing the victory for the Azkals.
Weiss implemented an attacking lineup, fielding OJ Porteria and Kenshiro Daniels up front. The starting 11 also included Sandro Reyes, Mike Ott, Kevin Ingreso, Oskari Kekkonen, Jesse Curran, Daisuke Sato, and Carlie de Murga. Notably, veteran Stephan Schrock, who had retired from international football following the Asean Football Federation (AFF) Mitsubishi Electric Cup in January, made a comeback as a substitute in the 71st minute.
With Weiss at the helm, the Azkals showed promising signs in their first match, displaying a blend of talent, determination, and tactical discipline. The team will be looking to build on their performance, fine-tune their strategies, and maintain their winning momentum as they continue their international campaign.
The victory against Nepal serves as an encouraging start for the Azkals under Weiss' coaching return. As they progress through the international window, the team aims to make further strides, showcasing their abilities and making their mark on the global stage. The fans eagerly anticipate the upcoming matches, hoping to witness the Azkals' continued success and growth under Weiss' leadership.