Kristina Jalalon, wife of PBA player Jio Jalalon, shared in a social media platform on Friday accusing him of abuse and infidelity.
Kristina Jalalon, the mother of two, shared a story thread through her personal Facebook page (tinaaaaaapay) and IG account. Those who have seen it say it has screenshots and statements confessing the current state of their relationship.
"Napaka-sweet naman pala sa ibang babae @jiojalalon6, pero sa sariling asawa puro pagkukulang. Nakakapagod manahimik, traumang-trauma na ko sa lahat ng panloloko mo," she said to start her thread.
"@jiojalalon6 is a sweet guy to other women, but to his wife, he's always lacking. It's exhausting to keep quiet; with all your foolishness, I'm extremely traumatized,"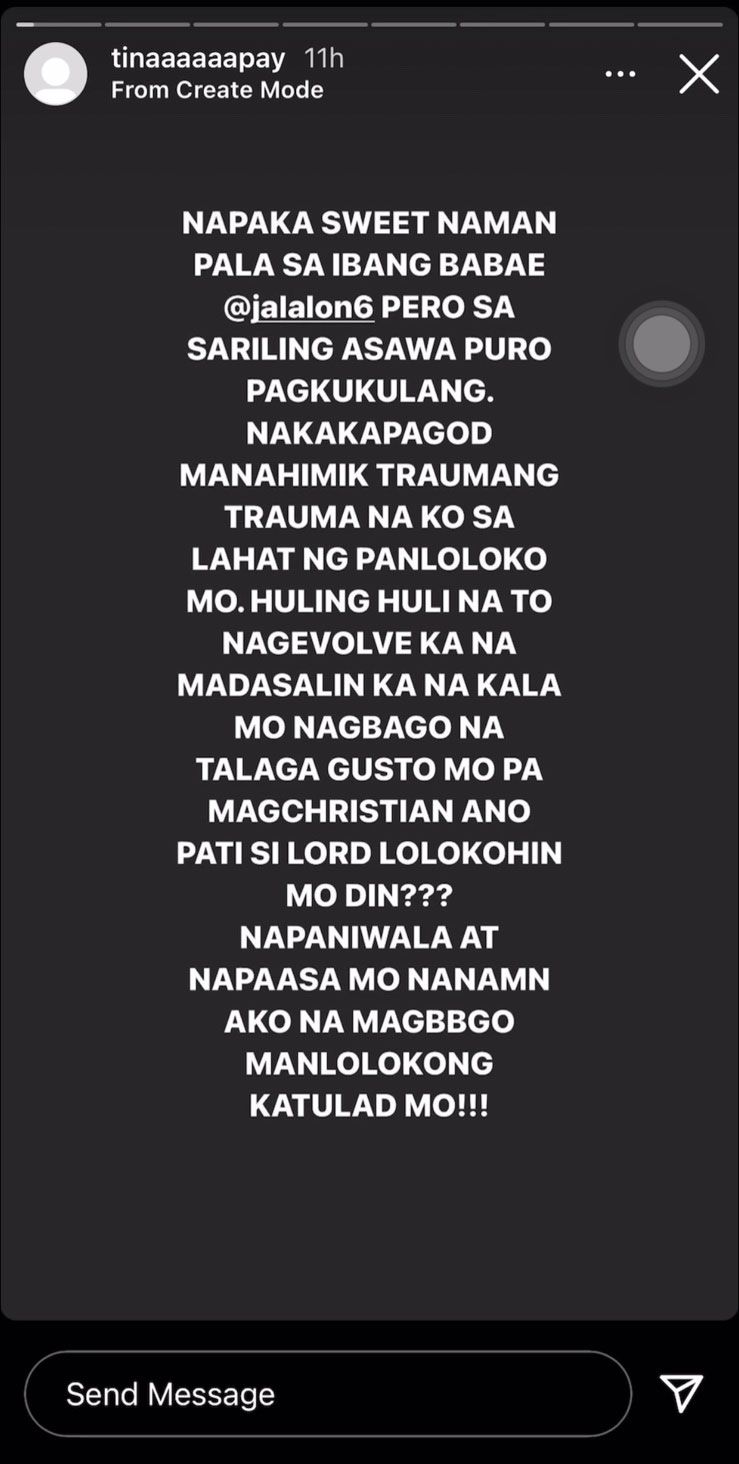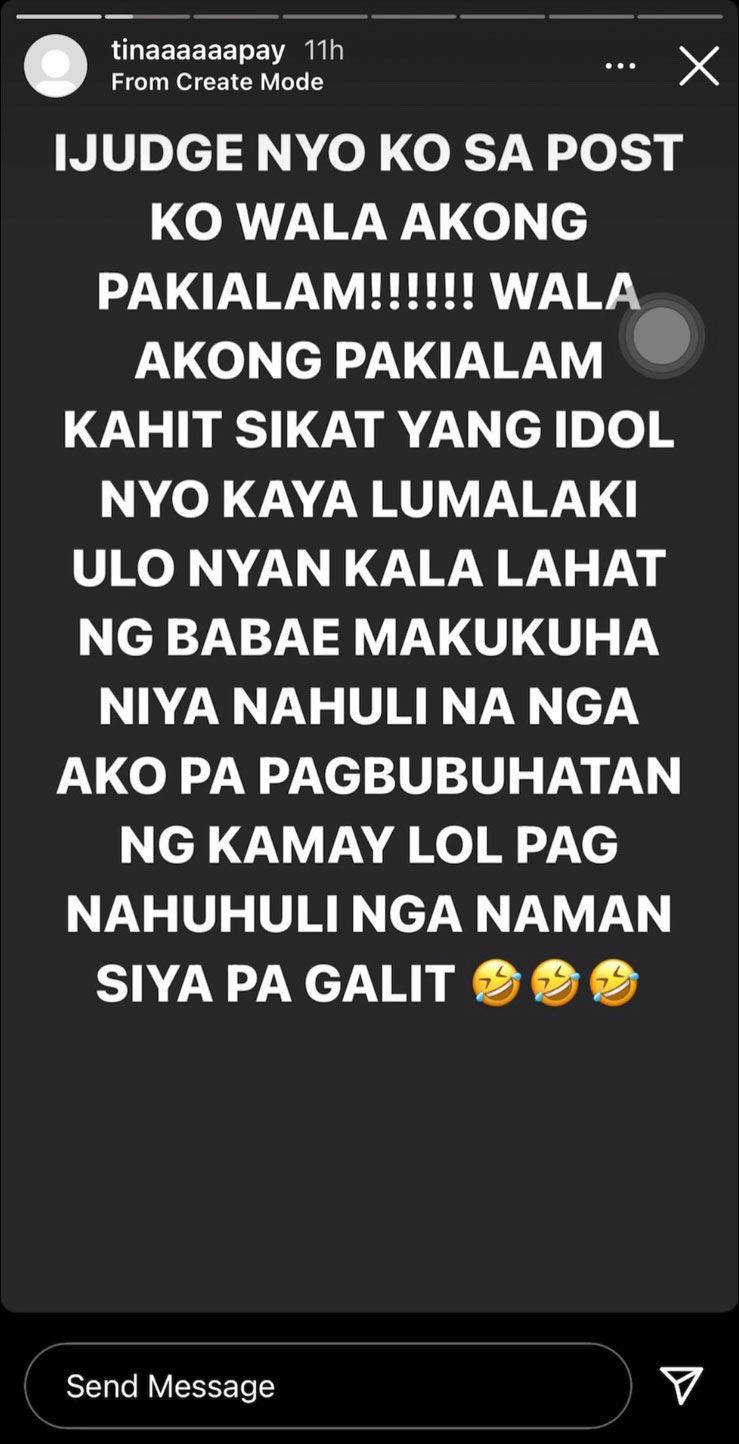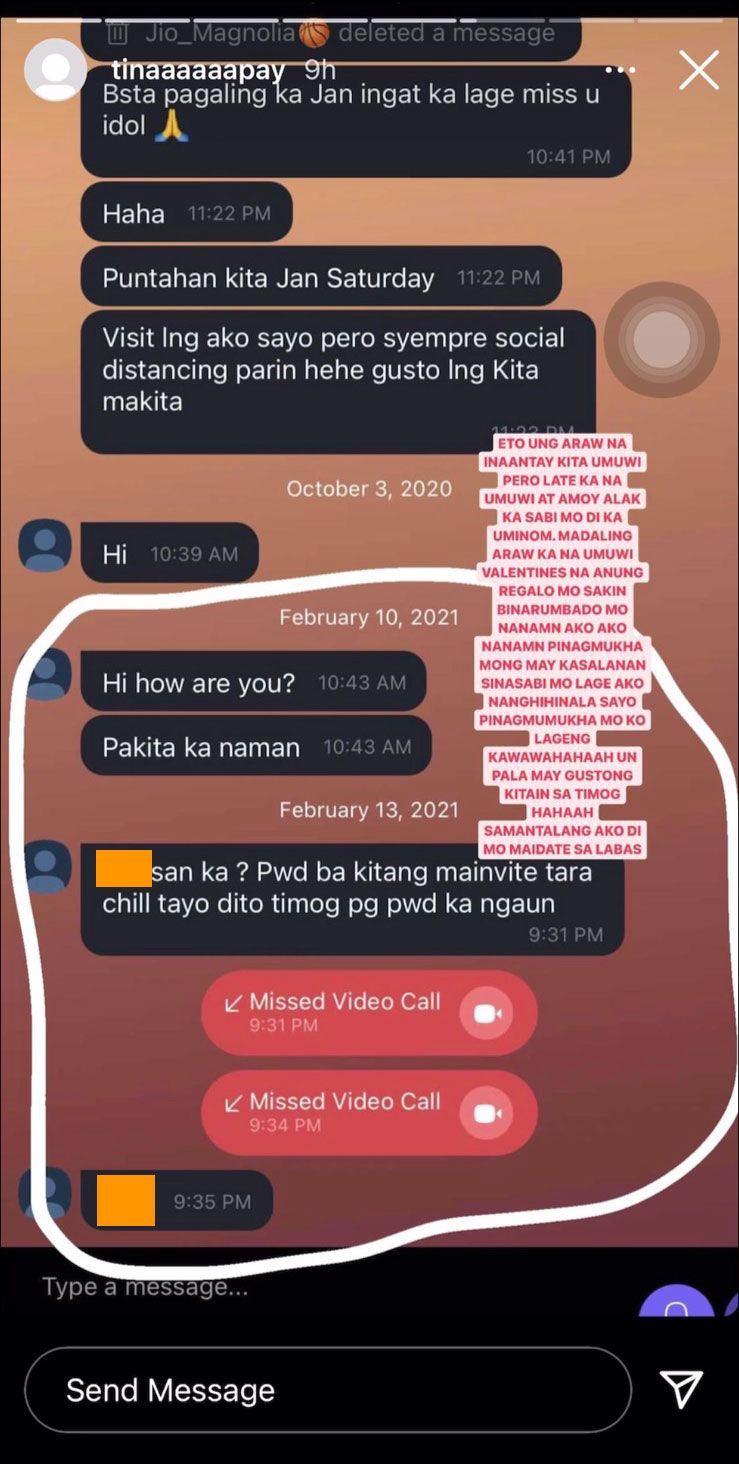 Aside from accusations of the PBA star Jalalon having an affair with someone else, the thread further exposed him of allegedly abusing his wife, Kristina.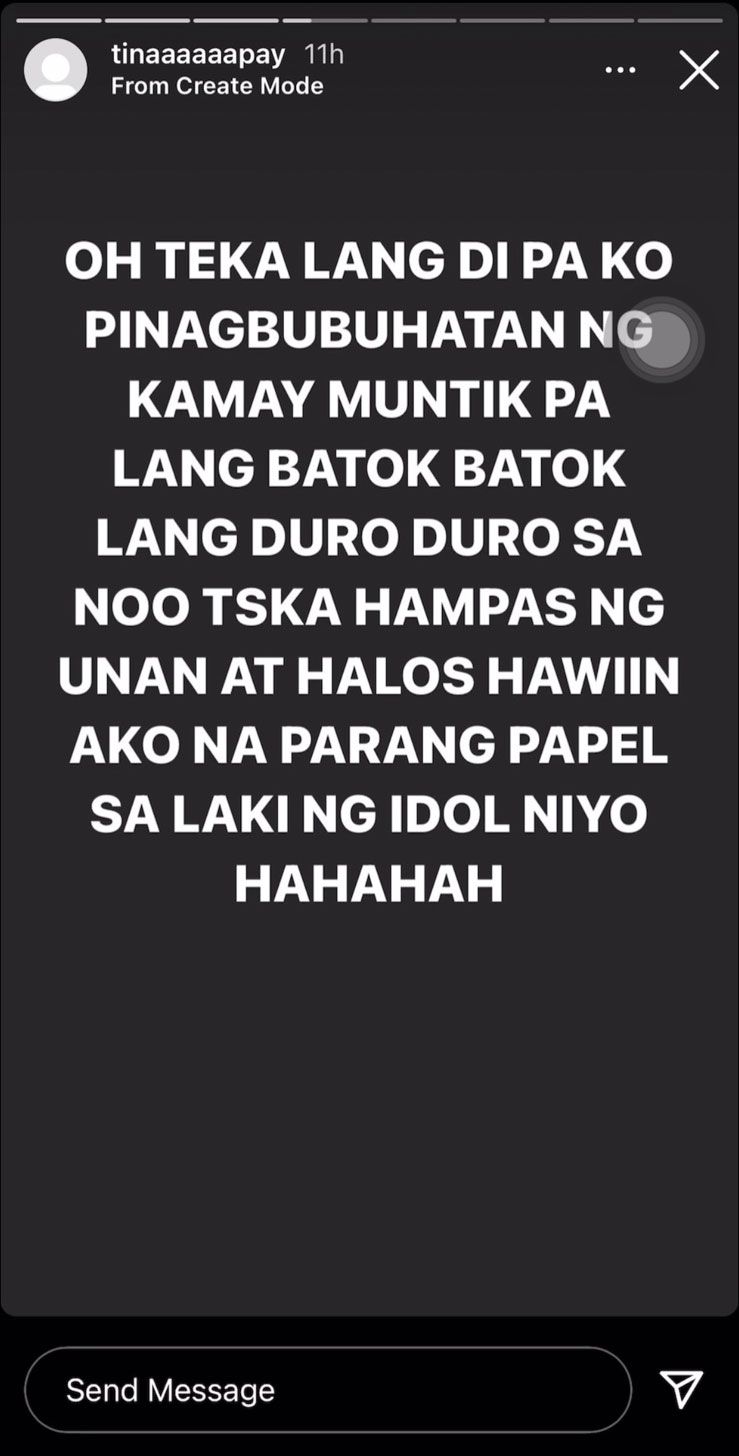 For the time being, Jio Jalalon has yet to address all the issues revolving around the posts that went viral or his status to his wife.
References: