According to a recent report by the World Population Review, the Philippines ranks 111th out of nearly 200 countries in terms of average intelligence quotient (IQ) score, with a score of 81.64. This is considerably lower than the global average IQ score of 100. The question arises: Why do Filipinos tend to have lower IQ scores compared to individuals from other countries?
Dr. Lizamarie Campoamar-Olegario, an educational psychologist specialist, attributes the low IQ scores of many Filipinos to the quality of education in the country. The recent performance of the Philippines in the National Achievement Test reflects the challenges the nation faces in the realm of education. Olegario asserts that the educational system in the country still heavily relies on rote memorization, and there is a need to emphasize critical thinking, language capacity, problem-solving skills, and scientific concepts.
Previously, the average IQ score in the Philippines was 86, indicating a decline over time. Olegario emphasizes the importance of providing proper training to students who score low on IQ tests, as there may be various factors contributing to their performance.
Dr. Zoe Arugay-Magat, the membership director of Mensa Philippines, adds that if laziness is inherent in an individual, it needs to be actively addressed to foster improvement. It is possible that there are underlying reasons or factors that influence a student's grades and IQ scores during examinations.
Magat emphasizes the crucial role of parental support, sibling support, and a culture of learning in enhancing a student's knowledge and expanding their intellectual horizons.
The issue of low IQ scores among Filipinos warrants further examination. While the quality of education plays a significant role, it is important to consider other potential factors that may contribute to this phenomenon. Socioeconomic conditions, access to resources, and cultural influences could also have an impact on IQ scores.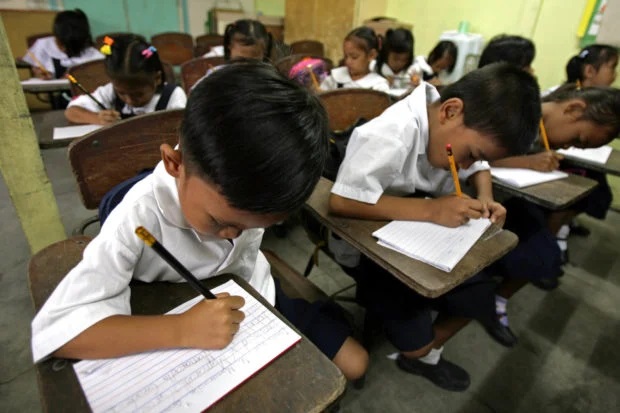 Efforts should be directed towards modernizing the educational system in the Philippines, shifting away from traditional memorization-based approaches and promoting critical thinking, problem-solving skills, and a deeper understanding of various subjects. Providing comprehensive training and support to educators would also be crucial in this regard.
Moreover, fostering a supportive environment at home and within the community is essential. Encouraging a love for learning, engaging in intellectual discussions, and exposing individuals to diverse ideas and experiences can contribute to the overall development of cognitive abilities.
To address the issue comprehensively, collaboration between government agencies, educational institutions, parents, and communities is necessary. Investing in educational reforms, enhancing teacher training programs, and providing equal opportunities for all students, regardless of their socioeconomic background, are steps that can lead to positive changes in the intellectual capabilities of Filipinos.