LA Tenorio, the point guard of Barangay Ginebra and known as the PBA's "Iron Man," has been diagnosed with stage 3 colon cancer.
In a statement posted on the PBA's official website, Tenorio revealed that he had been undergoing initial testing for the past three weeks, which had led him to miss practices and games. He underwent surgery last week and will soon undergo treatment for the next few months.
Tenorio played in 744 consecutive games, the longest streak in PBA history, before sitting out against the Meralco Bolts last March 1. The team initially said that Tenorio was still dealing with an abdominal injury he had suffered in the finals of the 2023 PBA Commissioner's Cup earlier this year, and Tenorio later said he intended to return for "Iron Man 2."
In his statement, Tenorio apologized to his teammates, coaches, the PBA, fans, media, and friends for not revealing his true health status earlier.
He explained that keeping the reason for his absence a secret would only lead to unnecessary gossip, fake news, and misinterpretations. Despite the cancer diagnosis, Tenorio stressed that he is "not yet retiring from the game that I love," and believes he can return stronger with the help of the best doctors in the Philippines and Singapore.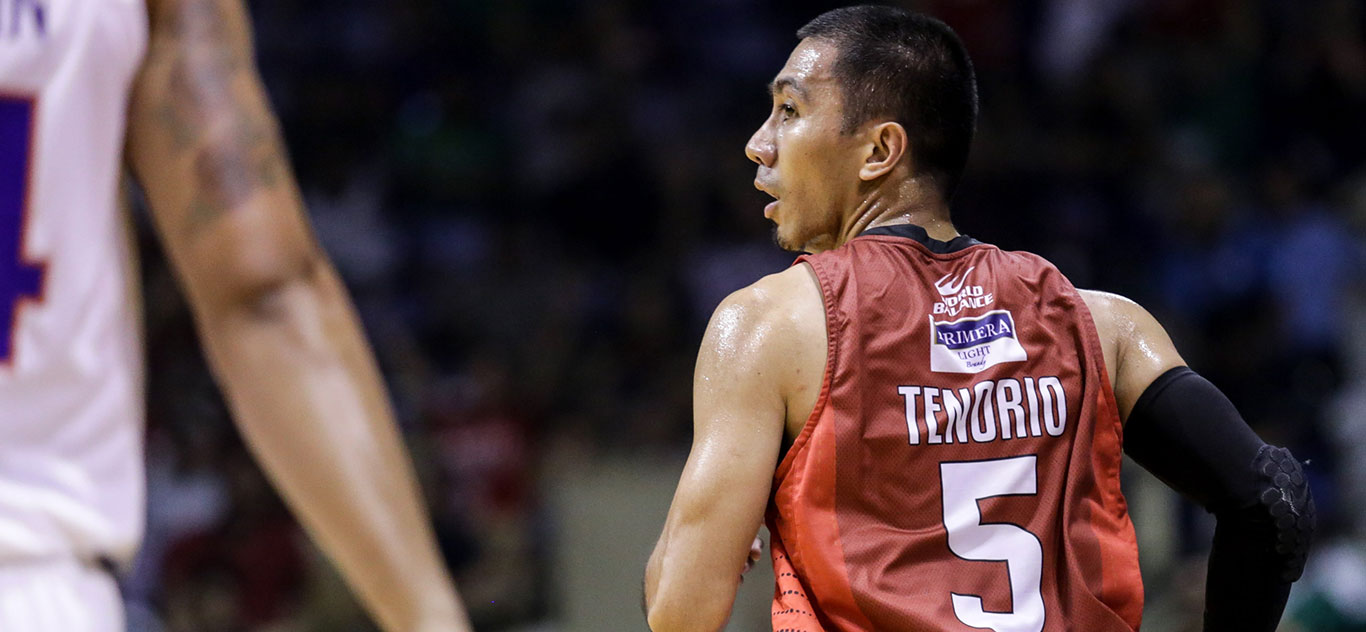 Tenorio, who was the fourth overall pick in the 2006 PBA Rookie Draft by San Miguel Beer, has won eight PBA championships, is a four-time Finals MVP, and won Best Player of the Conference honors in the 2013 Commissioner's Cup.
"I have given not only 17 full years to the PBA but have dedicated my whole life to basketball," said Tenorio.
"I have committed my body and health for the love of the game. It has been my passion and love," he added.