Issa Pressman, the popular Filipino actress and model, recently celebrated her 26th birthday in a private and intimate gathering surrounded by her loved ones. The event took place at what appeared to be a private club, and Pressman took to her personal Instagram page on Wednesday, June 7, to share glimpses of the joyous celebration through a series of polaroid photos.
The pictures showcased Pressman in moments of happiness and affection, receiving kisses and hugs from her rumored boyfriend, James Reid, as well as her sister, Yassi Pressman. Another familiar face captured in the snapshots was actress Julia Barretto, who seemed to be enjoying the festivities alongside the group.
In the caption accompanying the photos, Pressman expressed her gratitude for the birthday celebration and referred to it as both a celebration of her birthday and the gifts that life has bestowed upon her.
The post quickly garnered attention, with the comments section filling up with warm birthday greetings from fans and well-wishers. Notable personalities such as internet sensation Mikaela Martinez and professional basketball player Kobe Paras also took the opportunity to send their wishes to Pressman.
This recent collection of photos comes after Pressman and Reid were spotted together in Palawan a few months ago. During their time in Palawan, they were accompanied by Yassi Pressman, further fueling rumors about their relationship. Despite the public speculation, Pressman and Reid have not officially addressed the status of their relationship.
However, the pair has shared multiple cozy photos together on various occasions, offering glimpses into their bond. One notable event was their attendance at the concert of renowned British singer-songwriter Harry Styles in Bulacan last March 2023. The shared moments and public displays of affection have sparked curiosity and interest among their fans and followers.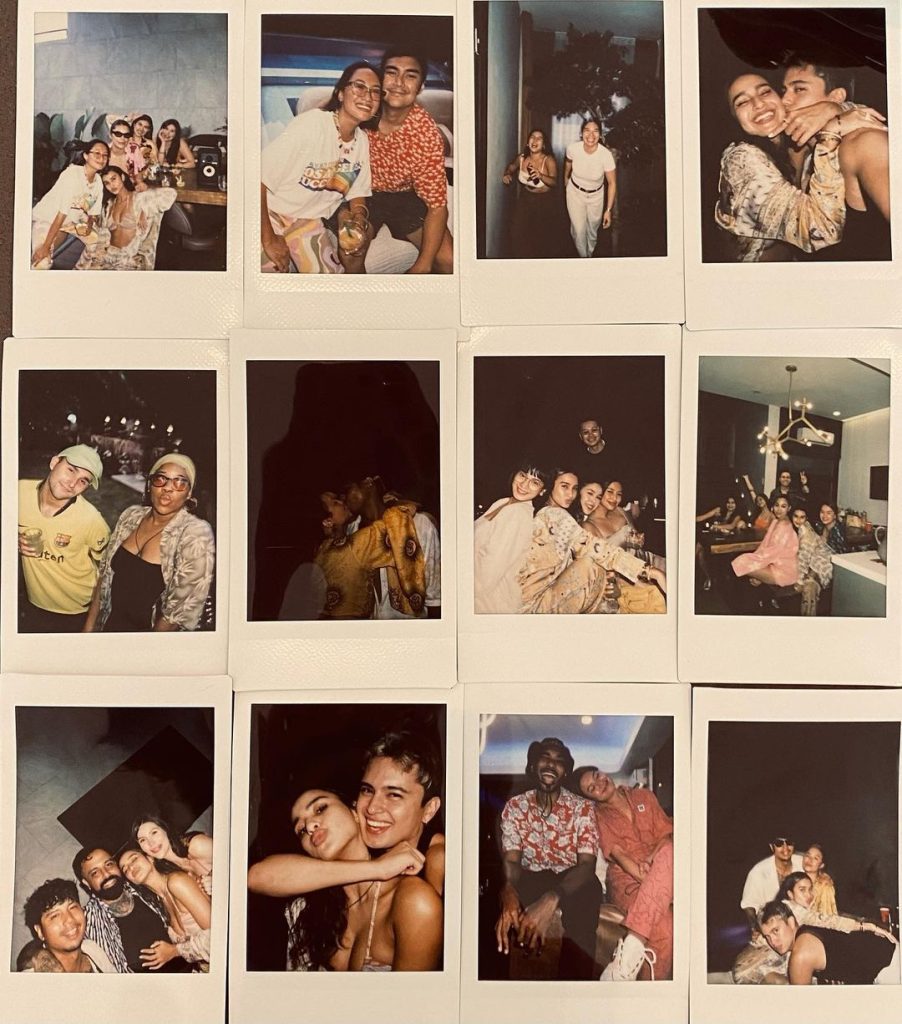 In March, Reid took to his Instagram Stories and hinted at the nature of his relationship with Pressman, describing it as the "start of something beautiful." While these words were not accompanied by further clarification, they added to the speculation surrounding the couple's romantic involvement.
As the celebration of Issa Pressman's birthday continues to make waves on social media, fans eagerly await any updates or confirmation about her relationship with James Reid. In the meantime, the couple's fans and supporters can enjoy the heartwarming moments captured in the polaroid photos, showcasing the love and happiness shared among Pressman, Reid, and their loved ones during this special occasion.
The birthday celebration serves as a reminder of the joy and blessings that life brings, and it stands as a testament to the strong bonds of friendship and family that form the foundation of Issa Pressman's life.